Karalux release the 24K gold-plated Galaxy Note 5
After introducing the gold-plated versions of Samsung Galaxy S6, S6 Double Edge and Note 4; Karalux continue to release a gold-plated Galaxy Note 5.
Galaxy Note 5 was officially launched and introduced in HCM city by Samsung on August 20th 2015. Shortly after, engineers at Karalux started researching and gold-plating this version so that it is promptly recommend to Sfans and fans of technology in Vietnam and worldwide.
The steps and process to gold-plate Galaxy Note 5 is the same as Galaxy S6, S6 Edge and Note 4 ones. The disassembling of Galaxy Note 5 even is easier than Note 4.
Bye Gold Galaxy Note 5: Click here
Karalux's engineers carry out as much as 10 different stages to complete a gold-plated Galaxy Note 5. First, they disassemble parts which need gold-plating, then process and activate surface, create coated layers from various precious metals and finally dip them into a gold tank.
Galaxy Note 5 with 24K gold Galaxy S6 Edge
"The frame material of Note 5 is more improved and quite different from other Notes and Galaxy S6. The frame is stronger with 7000 series aluminum. The alloy is 60% stronger than most aluminum and 1/3 the density of stainless steel. Many types of competition bicycles are now made of the material," chief engineer performing gold-plating Note 5, Quang Tu, said.
It is an unexpected discovery of Karalux's engineers on new material of Galaxy Note 5 frame as the information on Note 5 frame has not been announced by Samsung yet.
To protect the surface of the gold layer, engineers will coat a special protecting layer to avoid mechanical stresses during using. This is the sustainable surface protection technology which is applied to gold-plate Rolls-Royce in Vietnam.
The cost of gold-plating a Galaxy Note 5 is VND 8 million… and about 25 million for both phone and gold-plating service.
Bye Gold Galaxy Note 5 on Ebay: Click here
Gold-plated Galaxy Note 5 is being exhibited and introduced at Karalux Store – (Address: 93 Xa Dan, Dong Da District, Hanoi).
Images of gold-plated Galaxy Note 5: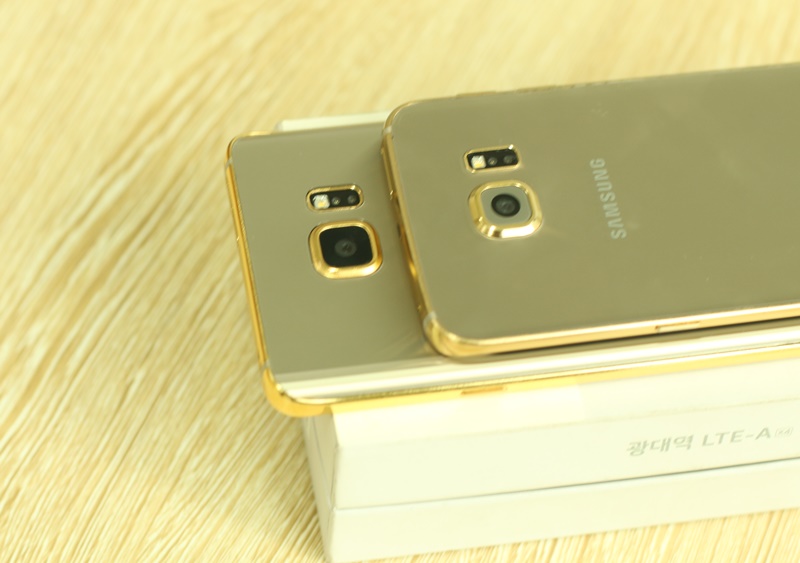 Gold-plated Galaxy Note 5 appears more unique with the outside gold-plated edge of Camera
Sim tray and power button are also gold-plated
Volume buttons are also gold-plated like previous versions of Galaxy Note 4 and Galaxy S6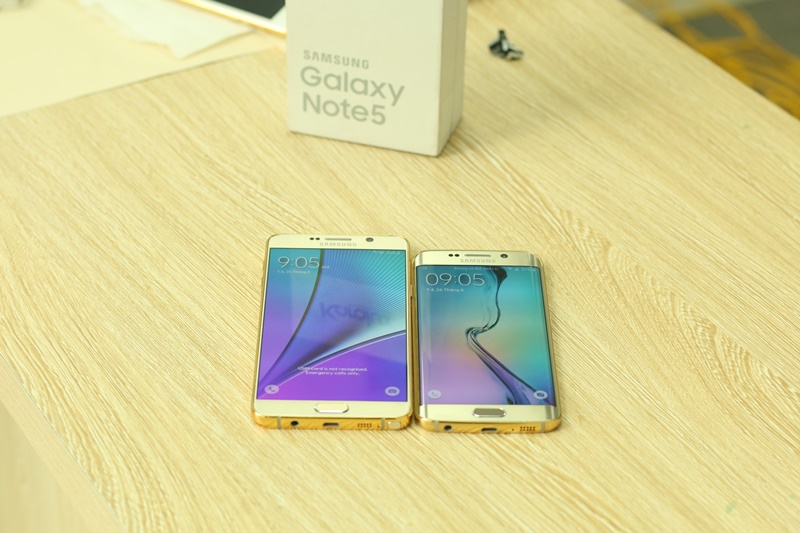 Gold-plated Galaxy Note 5 and gold-plated Galaxy S6
Here are some of pictures ( Outside )
[masterslider id="47″]
Please contact the following contact information to gold-plate your Samsung Galaxy Note 5
CONTACT INFORMATION
VinaTAB Joint Stock Company
Address: 93 Xa Dan, Dong Da District, Hanoi
E-mail: Tuvan@mavang.vn
Fanpage: https://www.facebook.com/MaVang.vn
Khoi Nguyen/ Karalux
Karalux is a famous trademark gold-plating high-end gifts in Vietnam. Not only are we famous for gifting iPhone, Samsung, BlackBerry all over the world but we also are known as the pioneer in gold plating technology, specializing Rolls-Royce, BMW, Lexus. Especially, Karalux is also selected as a prestigious supplier of gifts for politicians, Heads of State, foreign partners, international travelers coming to Vietnam.