Karalux announce the selling price of 24K gold-plated iPhone 7
Since today, customers can start make a reservation for gold-plating iPhone 7 with the different kinds of  gold, such as 24K gold, rose gold, black and gold, at Karalux store.
Apple is expected to debut iPhone 7 at the end of Sep. 2016 while technology-fan and iFans excitedly look forward its new generation. Also, it is a special chance for those who are interested in 24K gold-plating to own the world-first gold-plated iPhone 7.
Samples of gold-plated iPhone 7 with 24k gold and black gold of Karalux
To diverse designs, and each gold-plated iPhone 7 will be featured with unique features, style, and design for each client. This year, Karalux accept orders earlier than usual so customers can order the gold-plated iPhone 7 from 16 July 2016.
After ordering, customers can request to design shapes, messages, logos or any other requirements on the iPhone 7. It is interesting that thousands of gold-plated iPhone 7 will have thousands of different designs and different personalization.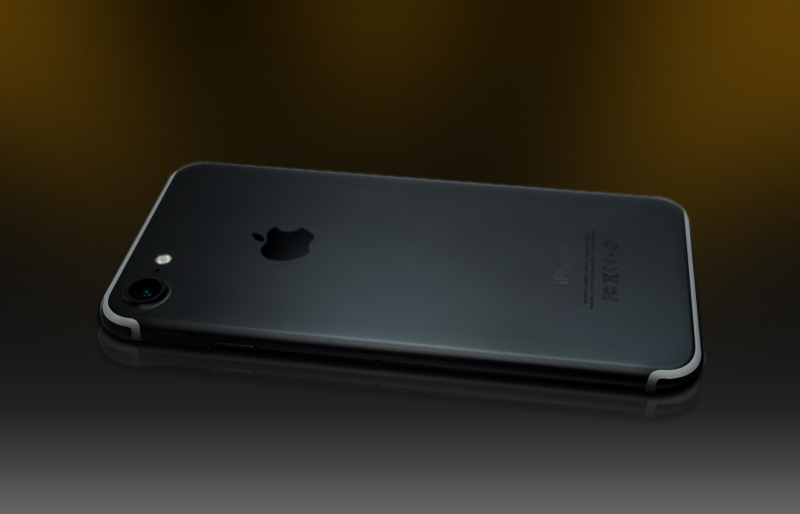 The black gold-plated iPhone 7 looks strong and unique
"The design for each product is quite time consuming, about 1-7 days, so right now Karalux team will offer design ideas, or manipulate as client's requests after getting agreement of both Karalux and customers. So when iPhone 7 is officially launched into the markets, Karalux only need to manipulate, which do not take much time, and customers will soon receive complete products. Specially, the design is completely free, " said Mr. Michael Tan – Head of International customers department with Karalux when explaining about accepting orders earlier than usual.
"Also, if ordering during the period from 16/7 to 10/9/2016 without additional design requirements on the product, the customers are immediately given a 24K gold-plated Zippo 01 priced at $ 150."
The selling price of gold-plated iPhone 7; iPhone 7 plus is from $ 1900 to $ 2700, depending on the configuration and types of gold. Please take a look for detail:
• iPhone 7 – 32GB (24K gold-plated): $ 1.900
• iPhone 7-128 Gb (24K gold): $ 2.400
• iPhone 7 – 256 GB: $ 2.600
• iPhone 7 plus – 32GB (24K gold-plated): $ 2.000
• iPhone 7-128 Gb (24K gold): $ 2.500
• iPhone 7 – 256 GB: $ 2.700
The prices are for international customers with free worldwide shipping.
Mr Khoi Nguyen/ Karalux
Karalux is a famous trademark gold-plating high-end gifts in Vietnam. Not only are we famous for gifting iPhone, Samsung, BlackBerry all over the world but we also are known as the pioneer in gold plating technology, specializing Rolls-Royce, BMW, Lexus. Especially, Karalux is also selected as a prestigious supplier of gifts for politicians, Heads of State, foreign partners, international travelers coming to Vietnam.