HTC One thế hệ mới vỏ vàng lộ diện
Còn 5 ngày nữa, smartphone cao cấp nhất năm 2014 của HTC mới trình làng, nhưng điện thoại này đã được đem ra chụp chung với một loạt sản phẩm khác như iPhone 5S, Galaxy S4, Galaxy Note 3, Xperia Z1 và LG G2.

HTC One thế hệ hai có tên mã M8 và được hãng Đài Loan gọi là "The All New One" (One hoàn toàn mới). Sản phẩm dự kiến có màn hình Full HD 5 inch, nhìn ảnh có thể thấy máy dài bằng Xperia Z1 và nhỏ hơn Galaxy Note 3 màn hình 5,7 inch.
Máy trông khá mỏng và mặt sau cong hơn và có vẻ đẹp mắt hơn so với thế hệ trước. Người xem có thể thấy rõ One mới được trang bị hai ống kính.
Sản phẩm sẽ ra mắt ngày 25/3 tại Anh và được cho là sẽ được bán ra thị trường luôn trong ngày công bố.
Điện thoại của HTC có hai ống kính camera.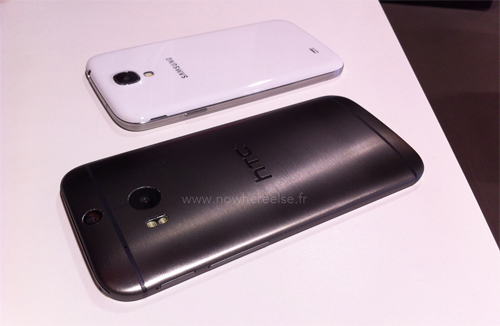 Mặt trước không thay đổi nhiều so với One 2013.
Karalux is a famous trademark gold-plating high-end gifts in Vietnam. Not only are we famous for gifting iPhone, Samsung, BlackBerry all over the world but we also are known as the pioneer in gold plating technology, specializing Rolls-Royce, BMW, Lexus. Especially, Karalux is also selected as a prestigious supplier of gifts for politicians, Heads of State, foreign partners, international travelers coming to Vietnam.