Guides for gold-plating iPhone 6 and other phones
In order to gold-plate iPhone 6, engineers have to carry out dozens of different steps including disassembling, gold-plating, and re-assembling. The complicated level of each stage is different each other.
So far, there have been two different gold-plating methods all over the world: tank plating method, and brush plating method. Each method has its own advantages and disadvantages.
1. Tank plating method:
This method requires a large number of items which need gold-plating and large scale enterprises with high qualification at gold-plating like VinaTAB. Because it takes a high cost to invest a gold tank. Especially the gold tank must be regularly used, if not it can risk the quality of the gold tank.
Tank plating method: engineers will dip all items which need gold-plating into a tank of gold; the quality and the beauty of products depend on the time as well as technology and technological secret of each company.
A small corner of 24K gold plating workshop at VinaTAB
The advantages of the tank plating method are that the surface of gold-plated layer is even, bright and beautiful; especially by this method, multiple parts are plated at one time. Furthermore, VinaTAB engineers can be plated big-sized products such as Rolls-Royce Phantom supercar, big Buddha statues, 2-3m items…
2. Brush plating method
This method is quite popular in Vietnam and around the world. It is very suitable for small and medium scale enterprises, particularly for enterprises which have a small number of gold-plated products. With this method, the enterprises do not need too much capital to invest as well as the cost of gold plating.
Small and medium enterprises only need to invest a small amount of capital to purchase items and gold-plating solutions. However, the disadvantage of this method is that the surface of gold-plating layer is not adhesive and uneven.
VinaTAB introduces a brush plating method of a company specializing in gold-plating in the UK when they used this method to gold-plate iPhone 6
First, pull out all screws to disassemble phone
Next, remove all inside details of phone to gold-plate its frame
The engineer must have a good knowledge about phone and carefully disassemble to ensure that the iPhone still works well after being plated
Many details inside the iPhone are attached by glue, so they have to use dryer to get them out.
In addition, the back logo is also heated to remove.
This is all details inside iPhone 6 after disassembling. Cnet said that it takes 1.5 hours to finish these stages.
Then, the cover of phone will be polished to clean the surface
Jewelers also carry out many different steps in order that the cover is not dusted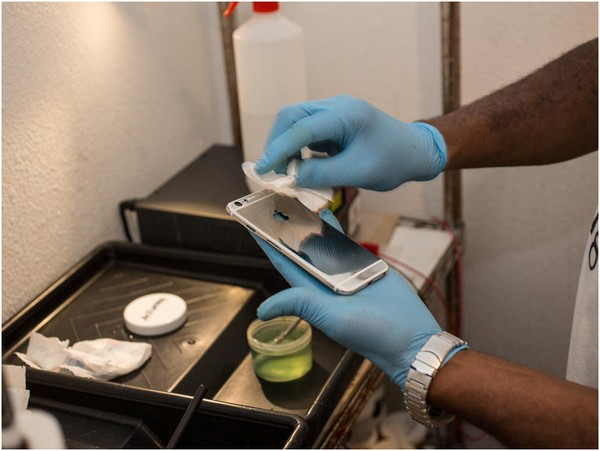 After cleaning, the gold solution will be brushed on the phone cover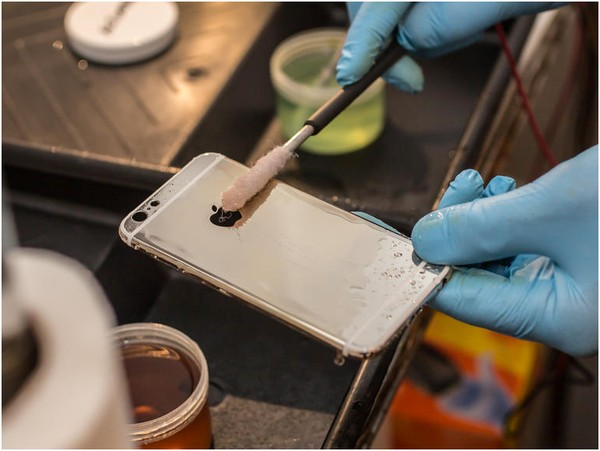 This process is coated evenly and constantly until golden color is appeared.
At this time, the body of phone is always clean.
Gold solution continues to be brushed on the phone sides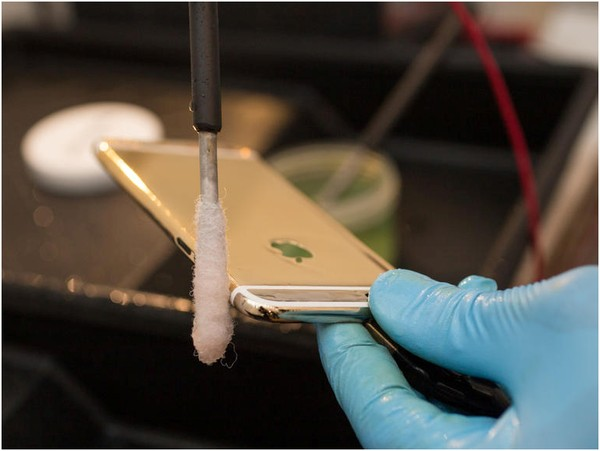 Finally, they are clean and washed again.
A relatively complete gold-plated cover
After gold-plating is complete, the phone is re-assembled as original.
Jewelers will carefully and correctly glue up logos and details of iPhone as original
It requires the engineers to exactly remember all the details, tube screws, their position which is screwed and which is glued
Then, the screen lid up to match.
iPhone must normally work after re-assembling
This is the back cover of iPhone 6 after being gold-plated
Karalux is a famous trademark gold-plating high-end gifts in Vietnam. Not only are we famous for gifting iPhone, Samsung, BlackBerry all over the world but we also are known as the pioneer in gold plating technology, specializing Rolls-Royce, BMW, Lexus. Especially, Karalux is also selected as a prestigious supplier of gifts for politicians, Heads of State, foreign partners, international travelers coming to Vietnam.